Stapleton Community Center
The Stapleton Community Center was dedicated at the 2012 Centennial celebration. The community center was made possible by the hard work of a board of directors and interested persons in the community who resurrected the bowling alley into a building that serves as a gathering place for senior citizens, a church youth group, meetings, reunions, and parties.
It has a large and small meeting room, and a fully equipped kitchen with appliances and tableware.
For information on rental of the facility, contact Stacey Anderson, Village of Stapleton Clerk at 308-636-2960.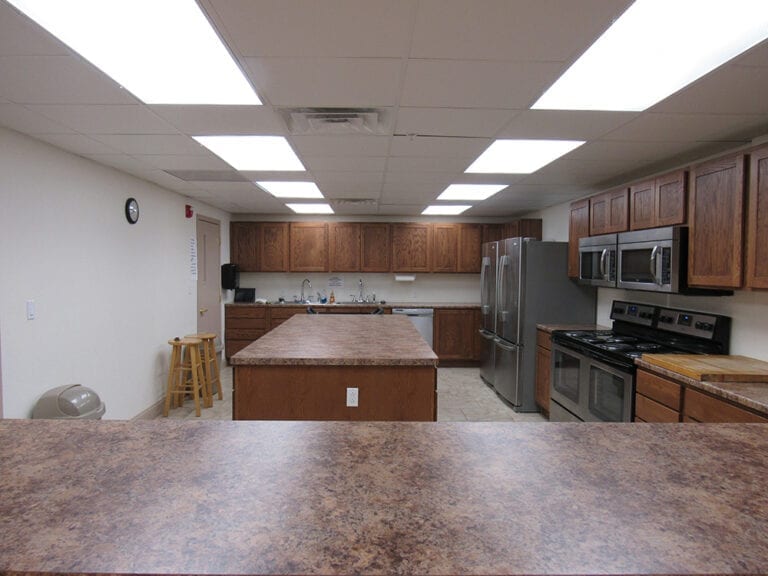 Fully equipped kitchen with large island, appliances and tableware.
Community hall great for meetings, gatherings and parties. TV mounted on North wall!