Be a Part of Our Growing Stapleton Area Chamber of Commerce
With your $30.00 membership you will receive a free listing in our business directory. Dues are payable to P.O. Box 232, Stapleton, NE 69163, and more information may be obtained by contacting Cindy Frey, treasurer at 308-636-2636 or email her at freycindy59@yahoo.com.
This listing will not get added until you have submitted payment to address listed in the left column. Example listings are found below. If this form does not provide the adequate fields or you would like a logo added to your listing, please send an email to the email address found in left column.
BUSINESS DIRECTORY EXAMPLES
Here are a couple of examples of our business directory listings. We can also include a logo at the top of your listing. Browse our business directory to see more listing formats.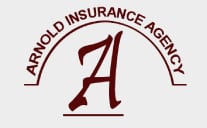 Arnold Financial Services
Insurance Services
Joe Bob Atkins
102 Cedar Street • P.O. Box 9
Arnold, NE 69120
308-848-2215
800-658-0515
www.arnoldins.com
Gaites Hay Co.
Scott & Bea Gaites & Family P.O. Box 277 Stapleton, NE 69163 308-636-2241 antbea@hotmail.com